Winter, wax, and keeping warm
Even though the weather has been quite summery of late, don't be fooled - winter is on its way. Yup, for the second time this year. Seasons sure have gotten confusing. Nonetheless, in preparation, we've put together another of our popular craft round-ups. This time we've found six projects for warming winter essentials - gloves, hot-water bottle covers, that sort of thing. Don't let Second Winter catch you off guard; get crafting right away!
Artistic ironing
Sticking with the warm, wintry theme, this month we're giving away three copies of Jann Visser's Wonderful Ways With Wax, courtesy of our friends at Metz Press. I had the pleasure of doing an encaustic art workshop at Jo-Ann Bannister's studio a few years ago, and I still remember clearly how rewarding and enjoyable the experience was. So read our review of Wonderful Ways With Wax below, and then be sure to enter the competition.
Advertise your craft events for free
Just a reminder: if you're involved in a craft event of any kind, do add the details to the Red Balloon Events Calendar. You can use the calendar to advertise your craft market, an exhibition you're hosting, a craft class you're offering, a sale or special event at your craft store, or your monthly craft club get-together. And don't forget: we select a few events from the calendar for inclusion in each edition of the Gazette, as well as on the Red Balloon home page.
-----------------------------------------------------------------
6 winter warmer essentials
To help you make the most of the icy days ahead of us in August, we've put together a couple of ideas for making your very own winter survival kit. From repurposing your old towels into snuggly slippers, to making chocolate-scented bath milk (oh yes!), you can make each item in the comfort of your own home, so no braving the cold outside.
1. Bug heating pad
The kids will love this bug-shaped heating pad made from socks. Not only will they find it irresistibly cute (it's shaped like a ladybird), they'll also be kept warm in bed.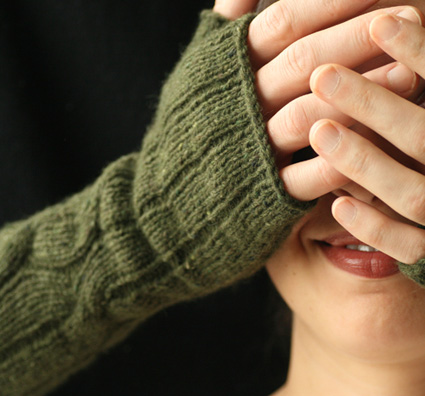 2. Hot-water bottle cover
Hot-water bottles are great for soothing aches and pains all year round, and in winter, they're simply must-haves. This hot-water bottle cover is really easy to make, and it's made from soft, cuddly fleece.
3. Fingerless gloves
Freezing fingers? You could make yourself (and the entire family) these stylish fingerless gloves. While it's slightly advanced, this pattern is designed to warm up your wrists, and keep out the wind. Best of all, it's man-friendly.
4. Easy fingerless gloves
If number 3 seems a little too complicated, then rather try this quicker, easier version of fingerless gloves made from T-shirt sleeves. Who would have thought that you could warm your hands using things you'd have thrown out otherwise?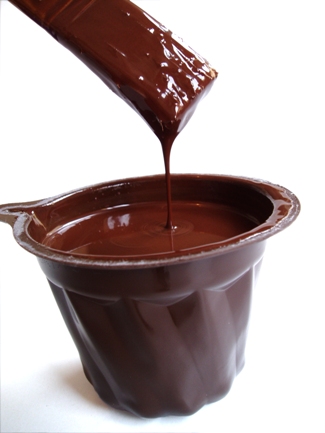 5. Chocolate bath milk
This recipe for chocolate bath milk will make you want to drink your bath water! Please don't - the mixture is only meant to soften and exfoliate your skin, while the relaxing smell of chocolate fills your bathroom.
6. Towel slippers
Here's a great DIY way to get incredibly soft, warm slippers - from towels. Follow these instructions on how to make towel slippers. Bonus? No more old towels lying around.
-----------------------------------------------------------------
Win with Red Balloon
This month you could be one of the three lucky readers who will each win a copy of Jann Visser's Wonderful Ways With Wax. Read our review of the book below, and then head over to our website to enter.
The competition closes on 2 September 2011.
-----------------------------------------------------------------
What's on
Get more info on these and other events on the Red Balloon Events Calendar.
Woman 4 Mother Earth craft market (Gauteng)
Green Market Events brings you the Woman 4 Mother Earth craft market. You can expect affordable hand-made and eco-inspired gifts as well as fresh home-made food and drinks. Ladies, remember to bring a towel or pilates mat as there will be a free pilates class at 11am. While all this is happening, you'll be able to enjoy some live music from the 50s, 60s and 70s too.
Date: Saturday 6 August 2011
Venue: Pretoria National Botanical Gardens, 2 Cussonia Ave, Brummeria
Trading hours: 9am - 2pm
More details on the Woman 4 Mother Earth market

B&B Markets Rooftop Market (Gauteng)
This unique craft market has over 400 stalls. Expect an array of crafty items to choose from. You can also feast on all the culinary delights on offer in the internationally acclaimed Rooftop Deli.
Dates: Every Sunday
Venue: Upper Level, Mall of Rosebank, Rosebank
Trading hours: 9am - 5pm
More details on the Rooftop Market

Durbanville Craft Market (Western Cape)
The market is situated under the age-old oaks in the beautiful gardens of Rust en Vrede Estate. Take a leisurely stroll around 200 stalls, all displaying a variety of hand-made craft goods.
Date: Saturday 6 August 2011
Venue: Wellington Road, Durbanville
Time: 8:30am - 2pm
More details on the Durbanville Craft Market
-----------------------------------------------------------------
On the bookshelf
Wonderful Ways With Wax by Jann Visser
Published by Metz Press
Reviewed by Cara Visser
When I was much, much younger, my parents took me to a craft market in Hermanus, where I got to make a candle. Over and over again, I dipped a piece of string alternately in coloured wax, then cold water. Slowly, the coloured layers formed a long (rather lopsided, I must admit) pyramid-shaped candle.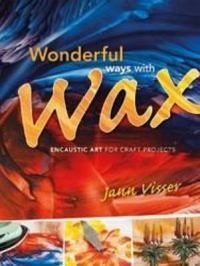 I really enjoyed the experience, and was so proud of this candle once it was finished. But when my parents took me back again the following year, sadly the stall was gone. So when I saw the title of this book, I was naturally excited at revisiting that fond memory. I had no idea of what awesome things awaited me, though.
Encaustic art. Wow. What a wonderful way with wax, indeed. You will need a little more than a piece of string - some basics are an encaustic iron (or a small travel iron), a hot tray, a hairdryer, a stylus, some tips and a couple of other tools. After that, though, you'll be all set to make the most beautiful things - regardless of your level of experience.
The book shows you exactly what you'll need, and how to decorate loads of different items like ceramic dishes, candleholders, tins and gift boxes. You'll also learn how to carve candles, make all sorts of greeting cards and get striking effects on fabrics and tissue paper. And then, of course, there are the beautiful landscapes and abstracts you can try too.
But the thing I love most about this book is its distinctly local feel. The author makes good use of things that are noticeably South African, like ostrich eggs, guinea fowl feathers, indigenous leaves and sea shells. Most of her landscapes are inspired by local scenes too.
On a practical level, the book gives readers clear and easy instructions. And each project lists the different tools needed in a helpful "Requirements" box. As you can imagine, the pages are alive with colours and beautifully detailed photographs of each project.
This book is a definite winner, and one I'd recommend to anyone interested in experimenting with wax.
Find more book reviews in the Craft Compendium.
-----------------------------------------------------------------
That's all for this edition. We'll be back with more creative goodies in August; in the meantime, enjoy your winter crafting!

Till next month,
Kerry-Anne