January 2010
In This Edition:
----------------------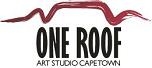 Shared studio space for creative types, located at Biscuit Mill, Woodstock. 24/7 access, personal space plus shared work area. Kiln available (cost applies). R950 per month.
Find out more...
----------------------
Books on sale at kalahari.net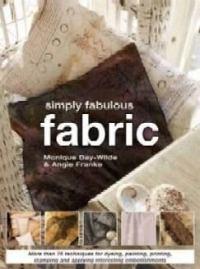 Simply Fabulous Fabric by Monique Day-Wilde and Angie Franke
Was R169.95, Now R152.96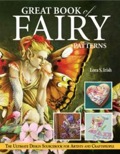 Great Book of Fairy Patterns by Lora S. Irish
Was R255.95, Now R230.36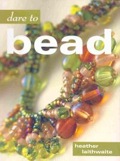 Dare to Bead by Heather Laithwaite
Was R149.95, Now R134.96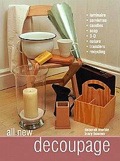 All New Decoupage by Deborah Morbin and Tracy Boomer
Was R120.00, Now R108.00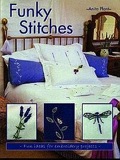 Funky Stitches: Fun Ideas for Embroidery Projects by Anita Plant
Was R110.00, Now R99.00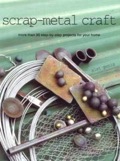 Scrap-metal Craft by Alet Genis
Was R120.00, Now R108.00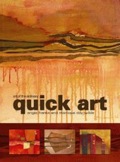 Quick Art by Angie Franke and Monique Day-Wilde
Was R150.00, Now R135.00
----------------------
If you have received this newsletter from a friend,
click here to subscribe, or send a blank e-mail to craft-gazette@aweber.com.
No email addresses on this list will ever be sold or given away for any reason whatsoever.
To change your details or to unsubscribe,
please click on the link at the bottom of this email.
----------------------
The Red Balloon Craft Gazette is sent out free of charge, and we are therefore dependent on advertising revenue and income from affiliate links to keep this newsletter going - so please support our sponsors and use the links provided in this newsletter should you wish to purchase their products!
----------------------
Crafters, suppliers, teachers and shop owners:

We offer several affordable - and several free - options for advertisers wanting to reach a highly-targeted market of dedicated crafters.

Please click here or contact us at info@redballoon.co.za for more information.
----------------------
Twenty-ten already? Surely not!
Indeed it is! The year has started off at a swift pace for us, and we have another new staff member joining us on 1 February - so our little team is growing steadily. It's great to work with people who are positive and passionate about what they're doing, and I just know that we're in for a very exciting year of growth in 2010.
Attention, event organisers!
Just a reminder about a few of the ways you can use the Red Balloon Craft Junction to get exposure for your craft events:
-----------------------------------------------------------------
Project ideas for the new year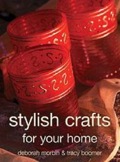 In need of a little creative kickstart for the new year? Here are four simple but clever craft projects that caught our eye:
Give your office chair a make-over
I think I may just give this one a try myself. If your office chair is looking a little shabby, get yourself some pretty upholstery fabric, grab a staple gun, and give your chair a fresh, funky make-over. There are some pictures and a few helpful hints here.
Make a rather unusual bag
Ever seen a bag made entirely out of neck-ties? Nope, nor had I. But if your husband is anything like mine, then he has a cupboard full of them... and never wears a single one. In which case you already have almost everything you need to make this rather pretty bag. Anyhow, I'll be right back; just off to raid my husband's cupboard.
Get the kids to help recycle crayons
That's right - recycling isn't just for glass and paper anymore! Melt down all those stubby little crayon ends that even the tiniest fingers can't hold, and make up a whole new set in strange and interesting shapes, and weird and wonderful colours. And all you need is an old muffin tray and an oven...
Organise your jewellery collection
We love buying it, and we love wearing it, but we have absolutely no idea how to store it, do we? Jewellery boxes are awfully pretty, but not particularly practical. What you need, in fact, is somewhere to HANG your necklaces, to keep them tangle-free and pretty. But where? Aha, fabric-covered jewellery board to the rescue! You'll need a cork bulletin board or something similar, a staple gun (or even just drawing pins), some pretty but fairly plain fabric, and a whole lot of pins.
-----------------------------------------------------------------
Win with Red Balloon
Over the next three months, three lucky crafters will each win a beading hamper worth R100, courtesy of Lavender Lane Craft Studio in Elarduspark, Pretoria East. Lavender Lane offers classes, equipment and materials for a range of crafts, including beading, scrapbooking, fabric painting, mosaic, decoupage and paper-making.
Click here to find out more about Lavender Lane, and to enter the competition.
Congratulations to Currin Stafford, who won a R200 kalahari.net voucher in our December 2009 competition. We hope you enjoyed spending your winnings!
-----------------------------------------------------------------
What's on
Get more info on these and other events on the Red Balloon Events Calendar.
-----------------------------------------------------------------
Can you help?
If you have any requests of your own, please send them to info@redballoon.co.za, and we will do our best to help you out.
-----------------------------------------------------------------
On the bookshelf
Photo Stories by Retha van der Walt
The old adage, "A picture paints a thousand words" may be cliché, but it is undeniable how much more entertaining a photograph is when compared to an oral account of a memory. Scrapbooking has provided many a crafter with the opportunity to save their precious photographs and cherished memories in the pages of their albums, to be enjoyed for years to come.
Photo Stories, published by Metz Press, gives seasoned scrapbook fans and newcomers to the craft descriptions of the twelve most popular scrap booking techniques, each accompanied by a host of full-colour photographs. These photographs highlight each technique through the work of skilled scrap booking crafters from around the world, and aim at inspiring crafters to use the techniques displayed to create their own works of art.
The book is really a delight to look at, and one cannot help but be inspired to get crafting by the work displayed within it. Another handy feature within the book is a series of helpful hints peppered throughout its pages. A good resource for those who love to scrap, and those who wish to start.
Get more info on this title here.
Micro Mosaics by Angie Weston
One of the oldest forms of decorating, the art of mosaic has been enthralling crafters and enthusiasts for centuries. Mosaic art has been used to decorate jewellery from as early as the nineteenth century, and by following the instructions given in this book, crafters can create their own unique pieces of jewellery and artwork.
Micro mosaics make use of minute ceramic tiles, and initially working with such tiny materials can seem a little daunting. However, this book puts one's fears at ease with fantastic step-by-step instructions, each step accompanied by a colour photograph. The projects on offer are beautiful, ranging from jewellery to home décor, each unique in its intricacy and appeal. One of my favourite projects was a gorgeous set of rose luggage tags, followed closely by an amazing leaf-inspired photograph frame.
The book also has a comprehensive glossary, index of materials and tools and an interesting section on jewellery crafting basics, and makes the art of micro mosaic come to life for a new generation of crafters to enjoy.
Get more info on this title here.
Find more book reviews in the Craft Compendium.
-----------------------------------------------------------------
Opportunities for crafters
Get more info on more places to sell your crafts, in the Craft Outlets section of the Red Balloon Craft Junction.
That's all for this edition. Here's to 2010 being a fantastic year for all of us, filled with love, laughter and fabulous creative exploits. Remember to check the Events Calendar at the Red Balloon Craft Junction to see what's happening in your area.

Till next month,
Kerry-Anne