Summer's here, at last!
Of course, if summer's arrived, that means that Christmas is almost here too, doesn't it? If you've had a year anything like ours (full of exciting developments, but rather exhausting, and far too short) then you're probably trying to put that thought out of your mind right now.
To market, to market
On the other hand, the great thing about this time of year, apart from much nicer weather, is that special festive markets start to pop up everywhere, and you get to buy lots and lots of beautiful goodies under the pretence of "Christmas shopping". We'll feature a few of these markets in next month's Gazette, but in the meantime, check out the Events Calendar for details of what's happening in your area. And if you're exhibiting at a market that's not yet listed on the Events Calendar, drop the organisers an email and ask them to add the details as soon as possible.
Advertising opportunities
You might recall that last month we announced the launch of a limited number of advertising spots in the Gazette. We've had a very positive response, and in fact, if you look to the left you'll see the details of our very first advertiser.
That could be your spot next month. So if you run a craft shop, sell crafting supplies, give craft classes, produce handmade goods for sale, or organise craft-related events, click here to send us an email requesting our rates card. Our opening specials are still valid for next month's Gazette - you could pay as little as R250 for a prominent spot!
-----------------------------------------------------------------
10 Slam-Dunk Crafts For Little Kids ó And Bigger Kids Too!
by Chris Yates
Crafting with young children really isnít about creating something in particular. Most young children donít have the foresight to see what a project is going to be.
For young children itís more important that they have the opportunity to play and experiment with art. Kids need to use as many of their senses as possible to get the most out of crafting. This allow them to try new sensory experiences, as well as learn causal relationships.
These are my 10 favorite crafts for little kids based on all that AND the Ďfun factor.í
1. Finger painting
Finger painting is a wonderful activity for kids. It lets them Ďfeelí the craft as well as be creative. You donít have to have finger paints to do this activity with kids. You can finger paint with homemade paint, watercolors or even mud. You can also experiment with adding other things to the paint such as sand or glitter.
2. Yarn Painting
Dip pieces of string or yarn into paint and then drag it across the paper to paint with it. Itís a good experience to paint with something other than a brush and you can just throw the yarn away when finished.
3. Q-Tip Painting:
Use Q-tips to create a painting. There are lots of ways to use a Q-tip Ė scrub, dot, or use it like a brush. Itís a good coordination exercise because Q-tips are small around, but it also provides a lot of interest for the child.
4. Glue Art
Draw squiggle lines on a piece of paper or let the child use their finger to make random glue spots or patterns on a piece of paper. Experiment with adding different objects to the glue. Sand, glitter, cotton, yarn, feathers, and tissue paper all work well.
5. Salt Dough Sculpture:
Make a batch of salt dough and turn the kids loose with it. You donít have to worry about them eating it (itís safe and tastes terrible) and clean up is easier than play dough. If you want to keep their creations, let them dry overnight and then paint them the next day.
6. Toe Painting
If itís a warm summer day, put on the swimsuits, put some finger paint into pie tins, lay out large sheets of poster paper, and let them Ďpaintí all afternoon. They will have a ball and all you have to do is hose them off when they are done (thatís my kidsí favorite part actually!).
7. Found Object Art
This project is always a sure thing because kids love to Ďdiscoverí things. Let your child gather up leaves, sticks, flowers, etc. and then glue them onto a piece of paper. When they are done, let them tell you about their collection.
8. Peanut Pictures
Every kid loves to play with packing peanuts ó but it makes such a mess. Let them create pictures with them instead. Kids can draw on them, glue them to a sheet of paper, or glue the peanuts to each other to make a sculpture. The kids will love it!
9. Sticker Play
Turn your child loose with a bunch of stickers, markers, and a sheet of paper and let them create. Itís good for little ones to work on their coordination, and itís fun!
10. Stamping
Kids love to use any kind of stamps. My favorites are the self-inking stamps or the double-sided markers with the stamps on one end. This may sound like pure play, but is also teaches young children cause and effect.
About the author: Chris Yates makes it easy to craft with little kids and create a little Magic Time with hundreds of project ideas. Visit http://www.LittleKidCrafts.com now!
-----------------------------------------------------------------
Win with Red Balloon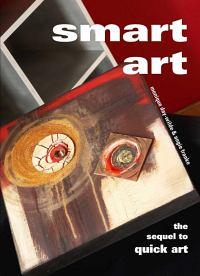 This month we're giving away two copies of Smart Art, written by the talented duo of Monique Day-Wilde and Angie Franke, and reviewed in last month's Gazette.
Monique and Angieís love of art, and passion for sharing it with others, is fully present throughout the book, making it a must-have for those of you who are dying to get creative!
Click here to enter.
Congratulations to Hannetjie Martins and Yvette Botha, who each won a copy of Pewter It in our September competition, courtesy of Metz Press.
-----------------------------------------------------------------
What's on
Don't forget that you can add your crafting events to the Red Balloon Events Calendar for free!
-----------------------------------------------------------------
Can you help?
Ronell would like to start a craft market for her church, preferably in Brackenfell or Bellville (Western Cape). Can anyone suggest a venue that she could consider?

Liesel is looking for a pewter class in the northern suburbs of Cape Town (Bellville area).
If you can help with either of these requests, please email info@redballoon.co.za, and we will pass the information on. You can send any requests of your own to the same email address.
-----------------------------------------------------------------
On the bookshelf
Encyclopedia of Cardmaking Techniques by Metz Press
It's undeniable that receiving a homemade card conveys a sense of appreciation and effort that store-bought cards never manage to achieve. It always adds more of a personal touch when you give someone a card you made yourself. The Encyclopedia of Cardmaking Techniques makes adding that personal touch so much easier by offering interested crafters the opportunity to learn some of the techniques used in making exquisite cards.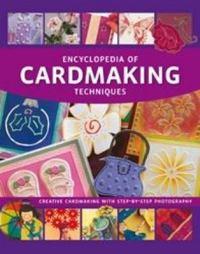 The book encompasses eighteen different techniques, ranging from using a punch, watercolours or hot metal, to folding and embroidering. Each technique is taught while the crafter attempts a suggested project, and the learning process is aided by step-by-step photographs and easily understood instructions. Each project is beautiful and unique in its own right, and the various sections of the book are guided by experts in each technique, offering the crafter only the best of advice and tips.
A wonderful book for both beginners and advanced crafters of all ages, and a must-have for those who love adding that extra something special to their gifts or cards.
Reviewed by Lauren Inggs
Get more info on this title here.
Find more book reviews in the Craft Compendium.
-----------------------------------------------------------------
Opportunities for crafters
Get more info on places to sell your crafts, in the Craft Outlets section of the Red Balloon Craft Junction.
Methodist Church Market (Western Cape)
Crafters and traders, come and join this brand-new weekly market in Kraaifontein! The following items are welcome, amongst others: handcrafted products, secondhand items, clothing, books, jams, preserves and cakes. Please note that no cooked food may be sold (hamburgers, hotdogs, pancakes, etc.).
Dates: Every Saturday
Trading hours: 7.30am - 1pm
Venue: Windsor Park Methodist Church, corner Brighton and Darwin Roads, Kraaifontein
Cost: R20 per site - you can bring your own table or sell from your car boot
Booking: No need to book - just arrive and sell!
Contact: Kevin on 021 987 0341 or 082 348 8690
That's all for this edition. Don't forget to check the Events Calendar at the Red Balloon Craft Junction regularly, especially now that we're entering the Christmas Market season. There's so much to do, you're going to be spoilt for choice!

Till next month,
Kerry-Anne