Welcome back!
Firstly, a big thank you to everyone who has emailed me over the past few months to ask when the next Gazette would be coming out - it's always a good feeling to know that you've been missed. A huge apology from my side to those who've been wondering what on earth had happened to us, and particularly to those whose emails slipped through the cracks and remained unanswered.
Where I've been
2008 was a difficult year for me. Just 11 days into the new year, I got a call from my sister-in-law in Australia, to tell me that my eldest brother had passed away suddenly after suffering a heart attack. As you can imagine, it was a very difficult time for my family - we had been incredibly close, despite living thousands of kilometres apart. If you have a moment, read this article I wrote about the things that I learnt through this loss.
On top of losing one of the most important people in my life, my husband and I had sold our house at the end of 2007, and had to move out at the end of February, put all our stuff into storage, and then move into a temporary home for a month, before we could move into our new home and settle down. The rest of the year went by very quickly indeed (time has sped up for everyone, hasn't it?), and before I knew it, it was 2009. I can't say I was at all sorry to say goodbye to 2008 - it will certainly go down as one of my least favourite years ever.
Looking forward...
But now I have some good news. Fantastic news, in fact. The Red Balloon Craft Junction is back in action, and it's entirely thanks to a fabulous new addition to the team: Guinivea (pictured below) joined us at the beginning of March, and she's been working her magic tirelessly ever since.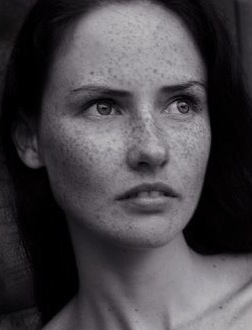 Guinivea (you can call her Gwen - it's a little easier to spell) is going to be making sure that a new Gazette goes out promptly each month, overflowing with crafty goodness; she'll also be helping with some of your queries, finding great craft news, sourcing projects, and coaxing more creative crafters, teachers and suppliers to list their products, services and events on the Red Balloon Craft Junction.
You can continue to email your requests, suggestions and queries to info@redballoon.co.za. If you have sent a query through in the last few months and it hasn't been answered yet, please resend it and we'll get back to you right away.
-----------------------------------------------------------------
Choosing a theme for your scrapbook
The scrapbooking industry has taken papercrafting to an entirely new level in recent years, and that means there are an amazing number of tools, papers, textures, and embellishments to choose from.
But all of these choices can make even the most inspired scrapbooking artists feel a bit paralysed. It is helpful to choose a theme for your albums and mini albums. Doing so can help you stay focused, and it can help reduce the tendency to buy more products than you will actually use.
Here are a variety of scrapbooking themes to choose from. Choose one or two themes to work with at any given time, and enjoy the process of preserving your memories for generations to come.
Annual Scrapbooks
Create one album each year, with a two page spread for each month. This is a great way to stay caught up, without feeling pressured to scrapbook every photograph.
Significant Life Events
Of course, you'll want a wedding album, as well as an album spotlighting your other shining moments.
Children
Have one album going for each child, starting with those first ultrasound photographs. And remember to record all of the significant events, including the first tooth, first haircut, first day of school, etc.
Sports
If your child or other family member is particularly interested in sports, have a running sports album going. Include team photos, rosters, and significant achievements. Record your children describing big games in their own words.
The Hero Scrapbook
This is the place for the certificates, awards, and newspaper clippings for all members of your family. You could also do an album along the theme of "Good Deeds We've Done" and "Things We Are Grateful For."
About Me Album
Imagine the joy of future generations as they learn about your favourite books, recipes, TV shows, hobbies, and, most importantly, your life philosophy. Record all the things that make you you.
School Years Album
Create a new layout for each year of school. Ask your children to sign their name each year and include a photo taken on the first and last day of school. Also include a copy of their school schedule, a photo of their teacher and significant achievements throughout the school year.
Holidays
Have an ongoing scrapbook for each holiday celebration. Bring it out with your holiday decorations just before Christmas and enjoy adding to it during the festivities. For many families, scrapbooking is a fun family tradition in itself.
No matter what theme you are currently working on, the key to keeping it fun is to remember that not every photo needs to be scrapbooked. (That's what photo albums are for, after all.) Choose the events and photographs and stories that are particularly significant and enjoy creating lasting memories for generations to come.
Article Source: Joanne's Crafts Articles Directory
Susie Cortright is the founder of Momscape.com, devoted to providing valuable resources for parents. Visit the site today for the latest online Coupon Codes including special savings on two of Susie's favourite online retailers: Dick Blick Art Supplies Coupons and Target Coupons.

-----------------------------------------------------------------
What's on
Don't forget that you can add your events to the Red Balloon Events Calendar for free!
Keen on Crafts (Gauteng)
If you haven't booked for Keen on Crafts Gauteng yet then best you hurry, because places are going fast! This year, there is a choice of 40 workshops, ranging from Sri Lankan Applique to Art Clay Silver. Each workshop runs for 100 minutes, and you will be able to complete four classes in a day, with time for shopping in between and afterwards.
Dates: 5 to 7 June
Venue: CSIR, Pretoria
Cost: R375 per day (includes tea/coffee, light lunch and goodie bag), or R350 if you book for more than one day or together with a friend.
Click here for more information and to download the booking form.


Mixed Media Abstract Art class with Tina Schilling (Western Cape)
Decorate a wooden canvas using texture paste paint, beads, tin and a whole lot of imagination to make a stunning art piece for your wall.
Date: Saturday 25 April
Venue: Itz van Allez, 34 Jones Street, Parow
Time: 9am - 12pm
Class fee: R185, including use of all tools and materials, as well as tea or coffee and a muffin or cupcake
Booking: Contact Itz van Allez on 021 911 0962 at least two days before the class to book your spot. A 50% deposit will be required to confirm your place.
-----------------------------------------------------------------
Can you help?
Estelle is looking for an art teacher in the Randburg area, as she'd like to take up painting classes. If you can suggest someone, please contact us and we'll pass the details on to her.

Karin is looking for information on the best food market outlets in the northern and southern suburbs of Cape Town, as she has some products she'd like to sell at these markets. Can anyone offer her any advice?
If you can help with either of these requests, please email me at info@redballoon.co.za, and I will pass the information on. You can send any requests of your own to the same email address.
-----------------------------------------------------------------
Opportunities for crafters
Get more info on places to sell your crafts, in the Craft Outlets section of the Red Balloon Craft Junction.
King's School Craft Market (Western Cape)
This is an indoor craft market, so if it rains there is no chance of it being cancelled - which is great news for crafters, of course. There'll be something for everyone to enjoy: over 70 craft stalls, delicious eats, jumping castles, face painting, pony rides, live entertainment and much more. Please note that only craft items will be accepted, not flea-market goods. Contact the school on 021 595 8902 to book a stall.
Date: 9 May 2009
Venue: King's School, His People Centre, corner of Solly Smiedt and Joe Hattingh Roads, N1 City, Goodwood
Cost: R80 per stall, including chairs and a table


Holy Cow! (Garden Route)
They will consider any suitable, good quality knitted and crocheted items, for both summer and winter. Contact Shanda Rossouw on 084 622 7244 or click here for more information.
Address: Timberlake Organic Village, N2 between Wilderness and Sedgefield
-----------------------------------------------------------------
That's all for this edition. Remember to send us your news and requests, and to add your events to the Events Calendar. Have a super April!

Till next month,
Kerry-Anne