back to Regular Craft Markets index
Irene Village Market
Gauteng
- Smuts House Museum, Jan Smuts Avenue, Irene
Dates
Second and last Saturday of every month
Trading Hours
9am - 2pm
General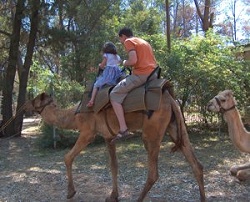 The Irene Village Market, which has been running since the late 80s, has been named
Best Market in Africa
by Getaway magazine a number of times.
Approval markets are held twice a year, and only original, hand-made goods are allowed at the market. Visit the
Irene Village Market web site
to find out how to go about booking your stall, and what the cost involved will be.
Wholesalers regularly visit the market to procure stock for resale in gift shops, curio outlets, chemists and art galleries.